DOUBLE KING Limited Edition Signed A3 Risograph Print (TEAL)
$

30.00
Sold out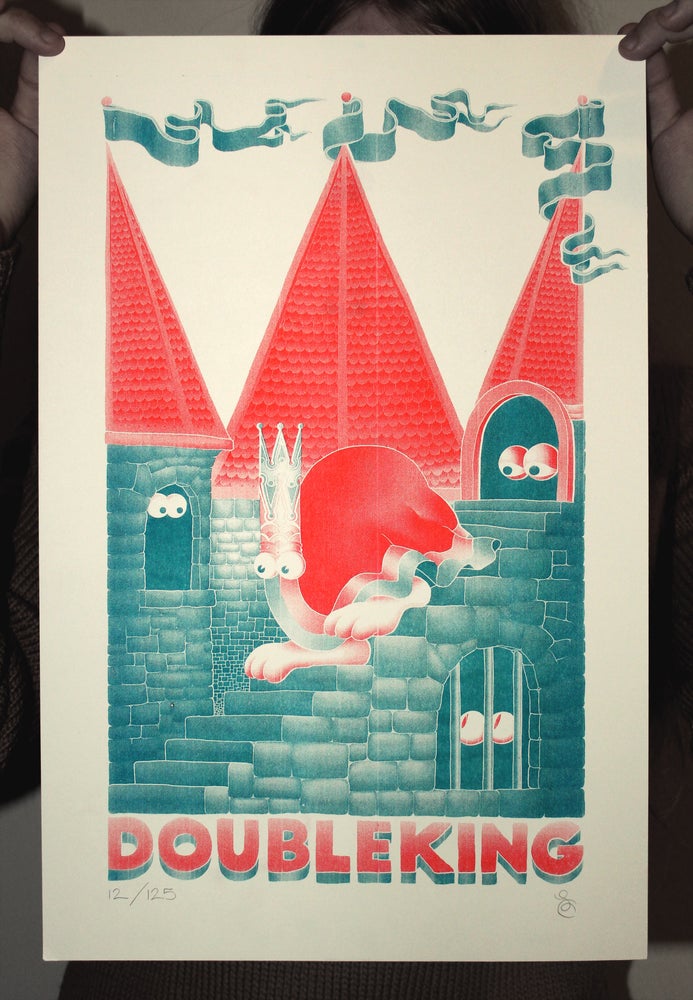 Hey, it's a limited edition art print for my short film, DOUBLE KING! Printed by Risograph: an obsolete Japanese photocopier from the 80s that can only print one colour at a time. A messy and inaccurate process, each print comes out slightly differently with its own little glitches and imperfections. They all still look cool though, I checked! Made with environmentally friendly soy inks, printing handled by the lovely people at Room Press in Tasmania.
Printed in red & teal (also available in red & burgundy), limited to 125 copies, never to be reprinted. Every print is signed, numbered and manhandled by my own dirty little hands.
AND, for an extra 10 bucks I can include a little ink drawing as well! Either on a separate little bit of paper or DIRECTLY ONTO THE PRINT, incorporated into the original image! Whichever you'd prefer.
Printed on off-white archival art paper, dimensions are about 30x45cm, slightly bigger than A3. Featuring THE KING from DOUBLE KING, in a castle that's shaped like a crown! Get it? He LOVES crowns!!!
Ships internationally from Melbourne, Australia (my house).